The continuing Covid-19 pandemic has upended the way businesses function. It has impacted each aspect of our lives, from the way we behave socially to the way we work. With more and more companies moving online and employees working remotely, shifting to e-commerce digital marketing is the only feasible option to stay on the map. This shift towards e-commerce marketing was already in motion but has now been expedited. While some strategies are new, some have been around for a while but their effectiveness as a way for reaching possible customers has catapulted in this virtual, work from home age.
Now you must be wondering which strategies do your business need to adopt in 2021 to engage and retain customers and create more traffic, leads and profits? We have recognized 10 key e-commerce digital marketing trends for companies to invest their time and resources in this year. If you do not know where to begin, begin here – because these trends might just prove to be the best boost to your brands' marketing this year!
1.  Artificial Intelligence (AI)
If you were not already aware, the dominance of Artificial Intelligence is here and is sure to be at the core of E-commerce digital marketing strategies in the future. It gives marketers the ability to get worthy insights on user habits, campaign execution and analysis. They can use this to improve their digital marketing campaigns and general communication with consumers. E-commerce sites can profit from artificial intelligence by displaying to users products that are appropriate for them according to their past behaviour, like searches, purchases and views. For example, Amazon pioneered personalized shopping recommendations based not just on previous purchases, but also on products that other customers have purchased, search and browsing habits among other factors.
Owing to AI, marketers can offer product suggestions to users, hyper-personalisation of messages, improvement of display and search ads, email marketing and also content marketing by understanding what works best and what form of content is most fruitful.
2. Video Marketing
Video Marketing is one of the most important e-commerce digital marketing trends today and mostly for the coming few years. Audiovisual content is a compelling tool that quickly grasps the user's attention and engages them. Social media is an excellent channel to promote video content since all platforms have incorporated features to create and share short videos like stories and reels. The pandemic has also added to the rise of video marketing as an important part of any digital strategy. For example, webinars have become essential to replace face-to-face experiences in every industry. Videos make for a compelling and interactive content format and marketers should add video content as a daily in their digital marketing mix.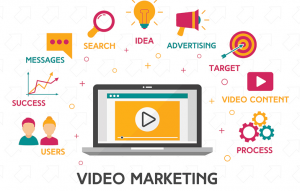 Check out An Easy Guide to Results Driven Real Estate Digital Marketing in 2021 to learn how video marketing is an essential part of real estate digital marketing.
3. User-Generated Content (UGC)
User-generated content is a powerful means for marketers who want to tap into the Millennial and Gen Z demands. By encouraging your viewers to share individual content by giving them an incentive, like a discount or prizes, your brand can soon enhance engagement and push conversion rates as more viewers discover your brand.
UGC can be as fundamental as blog remarks and recommendations or it can be in the form of blog posts, pictures and videos generated by users. For example, BMW uses the hashtag #BMWRepost to share posts on social media of happy BMW owners and their rides. This is a win-win situation as the owner gets the chance to show off their new ride while BMW enjoys free advertising and a chance to show off their loyal customer base. UGC has been an efficient way for brands to form connections with their customers and give social proof, and this will continue to be a regular e-commerce digital marketing trend in 2021 as well.
Our Gates Foundation Case Study on Social Media Marketing further explains how we conducted social media research and marketing through UGC.
4. Voice Search
The growing use of voice search has made it imperative for businesses to revise their e-commerce digital marketing strategies in 2021. Users are growing more accustomed to asking for information using voice search with the introduction of Siri and devices like Google Home and Alexa. According to Google's CEO Sundar Pichai, 20% of search inquiries are done by voice. As this trend develops, companies need to begin thinking about optimizing their content and adding voice search in their digital marketing mix.
The initial step is to generate content that uses a more "conversational" and simple style that resembles the way consumers ask questions. A lot of brands are already beginning to make voice search a part of their digital marketing strategies. For example, Domino's lets its customers order from the luxury of their lounge without having to use the phone to call or even make an order online.
5. Chatbots
Chatbots continue to be an integral part of successful e-commerce digital marketing strategies in 2021. Based on research, 82% of users want an instant response to their queries, which chatbots can provide. They are a form of AI-based technology that can let brands connect efficiently with their customers through instant messaging. Countless customers would rather interact with chatbots as they are available 24/7, give answers quickly, precisely recollect your complete shopping history, and never lose their patience.
These virtual assistants provide excellent customer service by matching customers' expectations and self-regulating monotonous tasks – which means that brands can concentrate on more pressing work. For example, retail giant Sephora offers Sephora Reservation Assistant which allows customers to make reservations with beauty specialists just by sending a message to the chatbot.
6. Personalization
If you want your brand to stand out in 2021, you will have to personalize your marketing – which means personalized content, services, emails and more. A study discovered that despite popular concerns regarding consumer privacy, 72% of shoppers will only respond to personalized marketing. Marketers will want to personalize consumer communications and experiences according to their likes, interests, and habits.
Consumers today require brands to appreciate their collaboration and to give their full support for the consumer to have a great experience. These expectations are only increasing, and customers want appropriate, targeted, and extremely personalized solutions. For example, Netflix and Amazon are doing great in this area with their personalized product and movie title suggestions.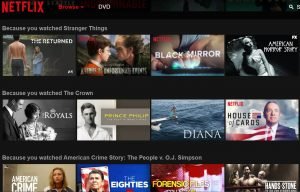 7. Influencer Marketing
Influencer marketing is a kind of word-of-mouth marketing that concentrates on boosting a brands' message to a bigger market by using key leaders. Influencers can be popular celebrities, but usually, they are Instagram or YouTube stars with a large niche following who can assist in spreading the word about brands or products through their social media channels.
Based on Tomoson data, influencer marketing is a rapidly growing consumer acquisition channel, surpassing organic search, paid search, and email marketing. It was also the most economical.  Influencer marketing could also be changed by artificial intelligence. Each year, AI is making the method of discovering the appropriate influencers to associate with easier and quicker. It's assisting in identifying those with greater engagement, fewer dummy followers, and a greater chance of creating a positive return on investment (ROI).
8. Interactive Content
With consumers employing more time browsing the internet every day, it's essential to give them a worthwhile experience. Brands should connect with consumers, and the way to do that is with interactive content, one of the most rapidly growing e-commerce digital marketing trends in current times. In 2021, we're going to see a shift from regular text-based content to powerful, engaging content that gives viewers an enticing experience. People like it not just because it's new and unique, but because it makes them feel a sense of connection with the brands and involved in the buying process.
Interactive content is more appealing, more remarkable and more likely to produce the results your brand needs. Some of the most favourable interactive content ideas are polls, giveaways, interactive videos, games and more. Using these strategies will not only enrich consumer's experience with a brand but also increase the time they spend on the brands' site engaging with their content.
9. Augmented Reality (AR)
Augmented reality (AR) is an evolving trend within e-commerce digital marketing strategies, one that enables brands to give their consumers unparalleled experiences with the ease of tapping into their mobile phones. Using AR, potential consumers can try on cosmetics, clothing items, and a large range of home products without requiring to interact with them directly.
It removes the necessity for a large physical inventory to enable consumers to try on multiple pieces in search of the one that best meets their demands. Using AR, dynamic businesses will be able to improve the experience they give to their consumers, resulting in increased business opportunities. For example, IKEA has its AR app called IKEA Place through which consumers can take pictures of their homes and test IKEA's furniture in it. They can move around the furniture and see how it looks from different angles.
With the rapid improvements in AR, we will see a large appreciation in brands obtaining valuable applications for the technology in the future.
10. Sustainability
81% of customers strongly believe that brands should help in improving the environment. Over the past few years, we've noticed a shift in companies advancing towards a more sustainable future, be it through the substances they use, their packaging, their operations, or anything else. The want for a greener planet remains, and customers are earnestly looking for brands that have a purpose and awareness of the environment. As the world continues to be a fragile place, it will be important for brands to review their sustainability in 2021. Nestle is a great example of a brand that is doing this well. It is committed to making all of its packaging completely reusable or recyclable by 2025.
In these uncertain times, e-commerce digital marketing has grown to match new practices and needs of brands and customers alike. We can safely assume that 2021 will be the year of extended digital transformation and engagement, where the new application of technology, marketing strategy, and imaginative ideas will win or bust brands.
Check Digital Marketing Services in Delhi, India and boost your brand's digital presence today!