DIGITAL MARKETING FOR Food and Hospitality
Digital marketing strategies for Food and Hospitality brands with Modifyed Digital
Do You Want Qualified Leads?
Modifyed Digital - Your Best Bet for Successful Food and Hospitality Digital Marketing
Food and hospitality businesses are the embodiment of what it means to be in the B2C industry. With social media being capable of changing global food trends, digital marketing has proven to be one of the most influential channels for customer acquisition for businesses and brands in the food and hospitality industry. From food events to YouTube channels to Instagram trends - the possibilities of marketing food and hospitality businesses are endless.
Clients We Have Worked With
SPECIALIZED MARKETING SERVICES FOR Food and Hopitality

Branding and design services for food and hospitality brands
We help food and hospitality businesses develop their branding from logo creation to visual identity generation. Our in-house branding and design team can expertly capture your brand's voice and turn it into a visual identity for the digital space which can then be implemented across your website, social media profiles, promotions, and ads. We also take existing branding and digitize it for online use.

Search Engine Optimization and Localised Keyword Ranking for Food and Hospitality
We understand how important it is for food and hospitality brands to be seen and instantly found by their demographic online. Modifyed Digital has an expert SEO team that can help optimize your website's SEO, improve the ranking for main keywords, and even place your business on local listing sites and review sites to help boost your local ranking even further. Our SEO experts also create an in-depth analysis of optimizable keywords, trending keywords, and help sanitize and maintain websites accordingly.

Social media marketing for Food and Hospitality brands
Become a sensation with Modifyed Digital's social media marketing services that include social media competitor analysis, platform selection, profile creation and optimization, social media identity, content creation and design, as well as maintaining social media profiles. With extensive experience handling Indian and international clients in food and hospitality, Modifyed Digital is the one-stop-shop for food and hospitality social media marketing services.
PR and ORM services for Food and Hospitality brands
Being in an industry that is so competitive and customer-focused means that positive branding is everything! Businesses in the food and beverage industry are constantly receiving customer feedback and having to engage with clients on a regular basis - Modifyed Digital offers seamless PR and online reputation management services that ensure that your business is safeguarded and protected from negative attention and malicious reviews while focusing on creating a positive brand image for your business.

Paid Advertising and Promotions across Google and social media channels
Our expertise in understanding and crafting digital marketing strategies for food and hospitality businesses makes us one of the best options for a paid advertising partner. We strategize, design, and run paid advertising campaigns and promotions across Google, YouTube, Facebook, Instagram, and a whole slew of other apps, websites, and groups. With targeted and localized advertising features being offered, we are the best PPC firm in Delhi NCR.

Website Design and Development for Food and Hospitality brands
Develop websites that come with an extensive feature set including capabilities of hosting visually rich content, online ordering, shopping carts, appointment/bookings, and secure payment gateway integrations. Modifyed Digital offers fully responsive dynamic feature-rich websites for food and hospitality businesses in Delhi NCR. Reach out to a web design and development expert to know more.
Over the past decade, Modifyed Digital has successfully handled and completed digital marketing projects for over 100+ clients in industries ranging from food and beverage, hospitality, real estate, B2B businesses, nonprofits, education, and even tech startups. Our extensive experience and knowledge base across these verticals makes us one of the best digital marketing strategists and agencies in all of Delhi NCR. 
When it comes to digital marketing campaigns and strategies for food and hospitality brands, it is increasingly important to hire an agency that is not only experienced but also abreast of the latest trends and technologies. Our core ideology of being an agile marketing agency makes us the best bet when it comes to picking a digital marketing firm for food and hospitality brands.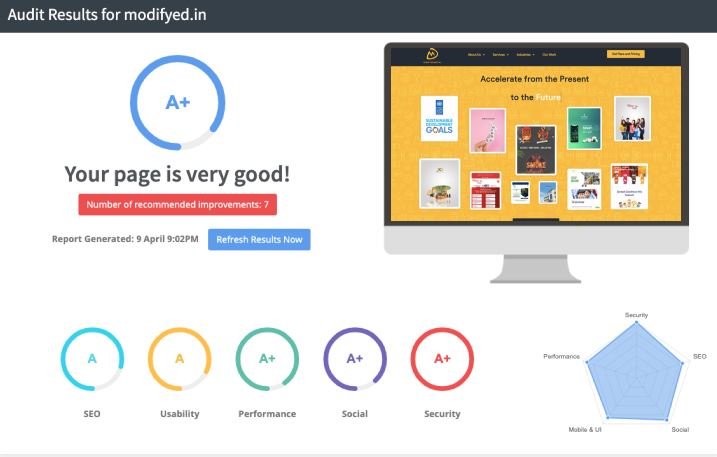 Get Your Free Strategy Session Now
Get Your Free Strategy Session Now
Yes, as long as the delivery partner provides the necessary plug-ins or information needed to link the two segments, we can develop a website for your brand.
The real question is how quickly do you want your brand to grow? If you are happy with walk-ins and word of mouth sales in a world that is quickly becoming digital-first, then you don't need a website.
Instagram is a must. We would also ask you to consider YouTube and Facebook if you have video assets.
Industry Sectors We Work With
Contact us today for a free consultation.
Turbocharge your Education business.