"Celebrate what you've accomplished, but raise the bar a little higher each time you succeed."
– Mia Hamm
Time flies, doesn't it? We have officially reached the halfway mark of this remarkable year. It's a perfect time to pause, reflect, and ask ourselves an important question: Are we on track to achieve the goals we set at the beginning of this journey, or have we veered off course?
Let's reignite those resolutions and audacious dreams that ignited our passion. During this process remember that setbacks and detours are part of the journey, but they don't define us. This newsletter is a reminder for us to refocus and revisit our goals, craft a fresh plan, and come back even stronger.
The second half of this year is for all of us to conquer. Lets infuse our actions with purpose, chase greatness, and leave an indelible mark on the world. Stay determined, stay focused. Let's make this year a testament to our commitment.
Keeping Up With The Trends
Never Have I ever - Marketing Edition
Inspired by the new season of the Netflix series "Never Have I Ever", we've specially curated the ultimate "Never Have I Ever – Marketing Edition" for you!! So don't wait! check out the post, play the game, and let us know how many shots you would have to take.
Lights, Laughter, Interns!
Meet our talented new interns in action! With open arms and great hopes, we are excited to have new additions to our Modifyed Family. Check out our latest reel to unwrap how they are learning and observing. And it seems like they are having a great time doing that!!
Untangling Urban Tales: LGBTQ+ Lives Unveiled!
Unveiling urban India's hidden narratives, where battles against stigma, barriers, and everyday complexities intertwine. Navya India Foundation's initiative for Pride Month uncovers the captivating journeys of the LGBTQ+ community. Discover their profound journeys, weaving together the tapestry of urban existence and their courageous battles. Share your #untoldstories with us!
Unlocking SEO Success: WOTR Project's Spectacular Growth Story!
The WOTR project has witnessed Modifyed's SEO magic, delivering exceptional results! With a 15% increase in organic traffic, a 16% boost in new users, and a remarkable 3.54% reduction in bounce rate, our team's expertise has truly shone. Witness the power of effective SEO implementation. Join us to learn how you can unlock similar success for your business!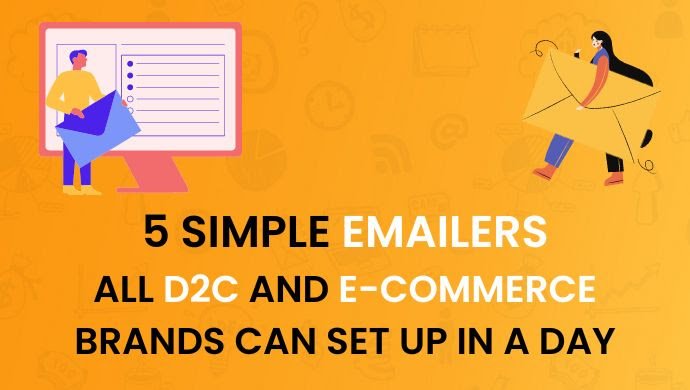 Turn your email game from "meh" to "oh yeah!"
Ah, the familiar sound of emails flooding your inbox? Dive into our blog and discover the secrets to email marketing success. From welcome emails to abandoned cart reminders, our blog will guide you through the quirky wonders of email marketing. So grab your virtual pen and get ready to compose emails that pop like confetti.
Meta Threads is gaining a lot of attention for its immersive and interactive features. The platform offers new avenues for reaching and connecting with target audiences. Within over a week 100 million users joined the platform. As the platform continues to evolve and attract a growing user base, digital marketing agencies can tap into its potential to enhance brand visibility, foster engagement, and drive conversions with 500 characters at bay.
Are you a strategic mastermind with a knack for building lasting partnerships? If you have a passion for nurturing partnerships and the determination for turning challenges into triumphs, then we have an exciting opportunity that will ignite your career!
We're looking for a stellar Account Manager to join our team. As the master of all things account-related, you'll be the bridge between our clients and our organization. If you thrive in a fast-paced environment and are fueled by the thrill of building and maintaining client relationships, this role is tailor-made for you!
Check out the link below for the job description and application!