Non-governmental organizations (NGOs) play a vital role in addressing critical issues and advocating for meaningful causes. In today's digital age, technology has become a powerful tool that supports the creation of positive change in society. To further amplify their impact, NGOs can harness the potential of Google Ad Grants.
By leveraging this valuable resource, NGOs can effectively promote their missions, reach wider audiences, and raise awareness about the causes they champion. Google Ad Grants provide NGOs with access to free advertising on the Google platform, enabling them to increase their online visibility and engage with a larger community. This strategic utilization of technology not only enhances NGOs' ability to make a difference but also empowers them to leverage the digital landscape for positive social impact.
In this blog, we will explore how NGOs can leverage the Google Ad Grant to effectively promote their missions and drive positive change.
1. Unlocking the Power of Online Visibility: Google Ad Grants provide NGOs with the opportunity to raise awareness about their causes by increasing their online visibility. According to Google, NGOs that participate in the Ad Grants program receive an average of $10,000 per month in advertising budget. This substantial funding allows NGOs to compete for attention alongside commercial advertisers.
For example, Akshaya Patra, an NGO in India that provides mid-day meals to school children, leveraged Google Ad Grants to raise awareness about their initiative. Their targeted campaigns resulted in a 45% increase in online donations, enabling them to feed more children in need.
2. Engaging with the Right Audience: One of the significant advantages of Google Ad Grants is the ability to target specific demographics and interests. NGOs can create tailored campaigns to reach individuals who are most likely to support their cause.
For instance, Goonj, focused on rural development and disaster relief, utilized Google Ad Grants to target individuals interested in sustainable development, rural empowerment, and disaster response. By reaching the right audience, Goonj was able to drive significant engagement, resulting in a 30% increase in volunteer registrations and a substantial growth in donations.
3. Maximizing Donations and Fundraising Efforts: For NGOs, securing financial resources is crucial for executing their initiatives effectively. Google Ad Grants can significantly amplify their fundraising efforts. According to Google, NGOs participating in the program receive an average of $330 in-kind advertising per day.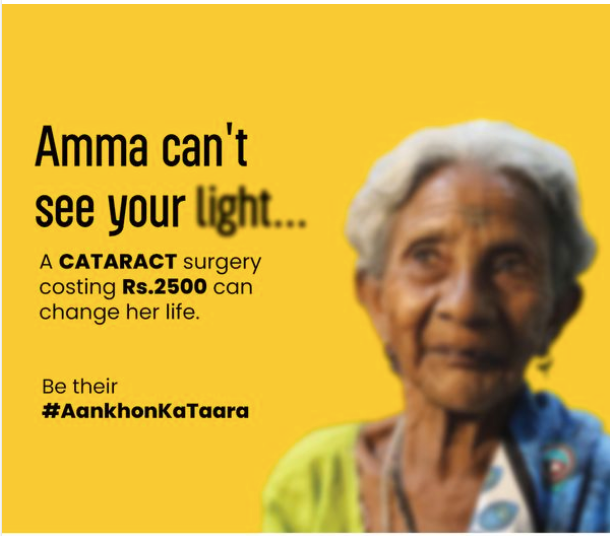 HelpAge India, an NGO that supports the elderly in India, capitalized on Google Ad Grants to boost their fundraising. Through targeted ad campaigns, they successfully raised awareness about their programs and generated a 60% increase in online donations. This increased financial support allowed HelpAge India to expand their reach and provide vital assistance to more elderly individuals.
4. Amplifying Volunteer Recruitment: Volunteers are the lifeblood of many NGOs, contributing their time and skills to support various projects. The Google Ad Grant offers NGOs an excellent platform to recruit volunteers and expand their network of dedicated individuals.
CRY (Child Rights and You), an NGO working for child rights in India, leveraged Google Ad Grants to attract volunteers. Their ads showcased the impact volunteers could make in the lives of underprivileged children, leading to a 40% increase in volunteer sign-ups. By utilizing the Google Ad Grant effectively, CRY was able to build a strong community of volunteers committed to their cause.
The Google Ad Grant is a transformative resource for NGOs, revolutionizing their ability to expand their reach, connect with the right audience, and magnify their impact. With Google reporting that over 115,000 nonprofits across more than 50 countries have already benefited from the Ad Grants program, its value is indisputable. By leveraging the potential of online visibility and targeted campaigns, NGOs can effectively raise awareness, inspire action, and foster positive change.
Real-world examples, such as Akshaya Patra, Goonj, HelpAge India, and CRY, demonstrate the transformative potential of the Google Ad Grant. It empowers NGOs to leverage technology for social good, allowing them to harness the potential. This invaluable tool empowers NGOs to maximize their online presence, engage with diverse communities, and make a lasting difference in the causes they support. The Google Ad Grant is a catalyst for meaningful impact, propelling NGOs into a new era of advocacy and social progress.
To know how we did it for Tech Mahindra Foundation, click here