DIGITAL MARKETING FOR Startups
Digital Marketing Services for Startups with Modifyed Digital
Do You Want Qualified Leads?
Modifyed Digital - Your Best Bet for Successful Startups Digital Marketing
We help startups launch themselves into the digital world with agile digital marketing strategies meant to help you grow and make your mark in your domain. Modifyed Digital has an integrated approach towards digital marketing, helping startups unlock services as they require, and in this way we can help startups scale their marketing goals as and when they require. If you're looking at hiring a digital marketing team that can do it all, is affordable, and still manages to give you an agency experience, then Modifyed Digital is the one for you!
Clients We Have Worked With
SPECIALIZED MARKETING SERVICES FOR Startups

Startup Branding and Design Services
Our branding and design team can help bring shape and form to your visual identity with services including logo design, website design, packaging design, and marketing collateral design. We also offer extensive branding services for website branding, social media branding, communication strategy, and more. Get in touch with us to hear more about how we can collaborate and bring your startup's vision to life.

Affordable Responsive Web Design and Development
Showcase your expertise, your groundbreaking ideas, the newest feature of your product, or your subject matter expertise with websites designed to showcase you in your best light. At Modifyed Digital, we develop fully responsive adaptive web solutions that are optimized for speed and usability. With focus on easy to navigate UIs and UXs that gently nudge viewers towards taking action on the platform, we use the latest techniques in web design and development.

SEO and Content Marketing Services for Startups
As a new startup, the number one way to ensure that search engines pick you over others in your field is to ensure that you have deployed extensive search engine optimizable content. Content marketing and search engine optimization go hand in hand after a point as Google and other search engines reward good content producers over and above anything else. Modifyed Digtial helps startups deploy future-proof SEO and content marketing strategies.
Social media marketing for Startups
Connect with your audience and grow your business with social media marketing services specially designed for Startups and growth-stage companies. Our social media marketing experts can help launch your product, design social media campaigns, and set social media design language. We help startups grow their followers, get more engagement, and elevate your brand image.
Startups require social media marketing services that are on par with how large scale organizations promote themselves. Modifyed Digital has over a decade of experience curating tailored marketing campaigns and digital marketing solutions for over 100+ clients across industry verticals such as education, nonprofit, real estate, technology companies, B2B, food and beverage, and eCommerce companies. 
Our experience across verticals and project types has given us the expertise to conceptualize and roll out long term projects for startups and growth-stage companies. We believe that our 20+ team of digital marketing professionals, design experts, and content strategists can help mold your product or service into a successful digital brand.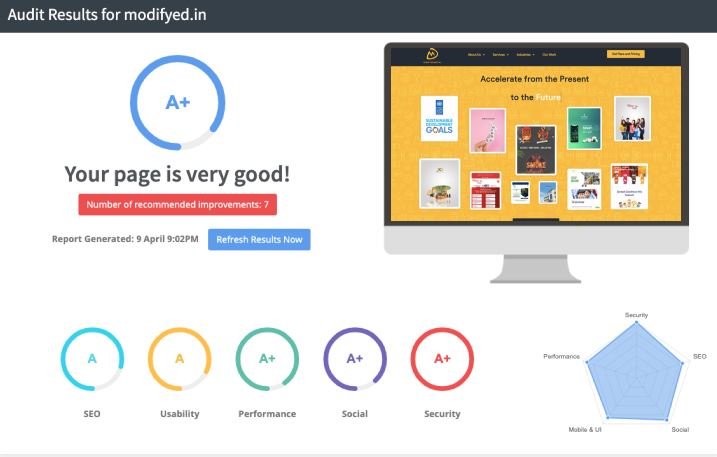 Get Your Free Strategy Session Now
Get Your Free Strategy Session Now
 Startups have dynamic growth opportunities, social media helps explore competitors, trends, prospective employees, and gain a more realistic understanding of how your audiences view your brand.
Modifyed Digital offers affordable branding and redesign services for startups in India.
Depending on the need of the hour, we perform a regular month on month SEO analysis on all of our client websites, but if you need monitoring for a particular period of time, that is something we could discuss over a call.
Industry Sectors We Work With
Contact us today for a free consultation.
Turbocharge your Education business.