Your cause needs to reach people to make a difference.
We can help you get heard.
We help non-profits take their causes to the world!

Social media marketing for fund-raising, crowd-sourcing, volunteering, and more!
With a full-fledged in-house team consisting of brand strategists, growth hackers, full-stack web developers, and designers, Modifyed offers Indian SMEs and non-profits a way to grow their businesses without compromising on the quality of service.
We believe that our specialty lies in being able to take grass-root projects with global potential and adding some fuel to the fire with decades of insight into scaling digital marketing projects to the next level.
Check out what we can do to expand your presence online!

SEO & PPC Advertising
We help organizations be visible to a wider audience by optimizing their search engine presence and increasing the likelihood of the right people viewing your cause.

Social Media Marketing
Our in-house social media team can help launch, execute, and push your brand to virality with marketing campaigns designed specifically for Facebook, Instagram, Twitter, LinkedIn, and Pinterest.

Content & Digital Strategy
Capturing your voice and knowing how to present your brand on the digital space is an art and craft that we have perfected over the years. From developing a go-to-market strategy for your brand to crafting persona-driven viral messaging, we do it all!
Check out how we conceptualized, developed, and executed a 3-part viral film campaign for the NIIT Foundation: https://modifyed.in/case-study/niit-foundation/
Want to increase your fundraising leads by 30% this month?
Get in touch with a Modifyed Strategist to get a full month's marketing at 50% off!
Want to know more about how Digital Marketing can help
you grow your business?
Click here to download our free report on the impact of Digital Marketing on Non-Profit
Initiatives.
DIGITAL STRATEGY AND BRANDING
With over 10 years of digital marketing experience with brands, corporates and startups, we can craft the right digital marketing strategy for your business.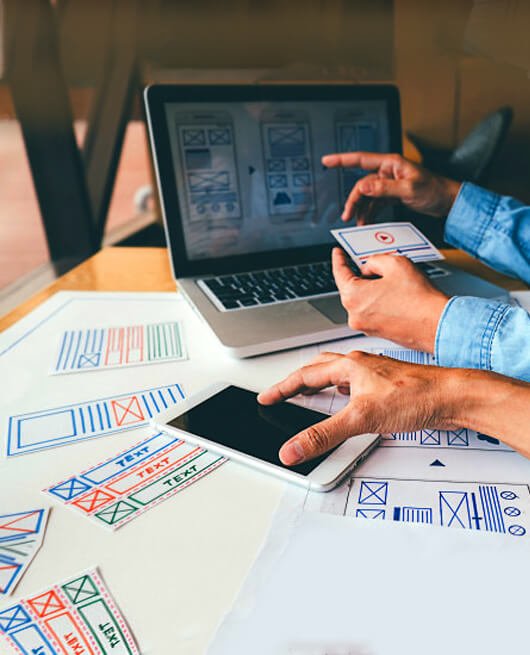 WEBSITE DESIGN & DEVELOPMENT
Stunning websites which are functional, beautiful and effective is a skill we have mastered. We have worked on 75+ websites across multiple industries and target markets.
Digital is a balance between content and technology. With effective content, no online business can succeed. Great content is always at the core of our digital strategy.
SEO + PPC = SEARCH MARKETING
Our search engine marketing experts are adept at all aspects of SEO and pay-per-click marketing to help you generate good ROI from search.
With more power in the hand of online communities than ever before, it is critical that your brand maintains a strong presence on social media. We can help with that.
"It was great experience for our team to engage with your team in the process of designing & developing the website. Genuineness in your work was visible during all the interactions. Thanks for their patience, understanding of our requirements and outcomes. Keep it up."
"Modifyed Digital has been working closely with NIIT Foundation to take our social impact stories to the masses. They have been executing video shoots for our various projects across different states effectively. They displayed great ability to put forward the journey of our beneficiaries using impactful storyboards. What makes Modifyed Digital unique is their clear understanding of the social sector challenges. They are focused, flexible and present their work in a highly professional manner. Our donors and the team at NIIT Foundation, admire their creativity, their ability to work across themes and their overall presentation. We are very happy with their production quality that they bring on board. They have shown deep engagement to understand the purpose of the tasks assigned and execute within given costs and scope."