DIGITAL MARKETING FOR FMCG and Retail
Full-fledged digital marketing solutions for retail brands with Modifyed Digital
Do You Want Qualified Leads?
Modifyed Digital - Your Best Bet for Successful FMCG Retail Digital Marketing
The past three or four years have seen a world of change in FMCG, retail, and buying patterns of consumers in India. We have slowly transitioned from an offline retail country, ordering online for clothing and lifestyle products, to now when hyperlocal delivery services, online grocery stores, and even apps being created for local supermarkets has become a norm. Consumers across the country don't think twice about going online in search of day-to-day buys and even big purchases online.
Clients We Have Worked With
SPECIALIZED MARKETING SERVICES FOR FMCG and Retail

Responsive eCommerce Website Design and Development for FMCG and Retail brands
Bring your store online with Modifyed Digital's responsive eCommerce web design and development solutions. We help retailers in fashion, electronics, food, apparel, and more take their stores to the next level with the help of feature-rich websites that come with easy accessibility across devices, rich premium graphics, and secure payment gateways so your customers can buy from you without stress.

Search Engine Optimization and Localised Keyword Ranking for Retail brands
We help FMCG brands dealing with retailers and distributors, as well as retail brands rank across search engines. By performing a full appraisal of a brand's online performance and presence, we help Retail and FMCG brands identity the best SEO and content strategies for their brands. With regular monitoring of website performance, we offer keyword analysis, generation of newly updated keywords, and SEO content creation to help boost and rank your website's performance across search engines.

Social media marketing for FMCG and Retail Brands
Take your products directly to your consumers by developing a social media strategy that showcases your brand and value proposition to the demographics that matter the most. We help FMCG and Retail brands nail down their social media design language, their content strategy, influencer marketing strategies, and even social media optimization for their profiles.
App Store Optimization and Management
Outranking competitors on app stores can make or break the modern retail store. We help FMCG companies, eCommerce apps, fashion and apparel stores, and even delivery apps identify their competition, the demography most likely to be their adopters, and strategies that can go on to help outrank their competitors on app stores. Modifyed Digital has some of the most experienced app store optimization experts in all of Delhi NCR.

Paid Advertising and Promotions for Retail and FMCG brands
Generate buzz for a new store launch, product launch, or event with Modifyed Digital's PPC and paid advertising strategies. We help FMCG and retail companies take advantage of upcoming trends and events to push their brands across search, websites, apps, and social media platforms. Our PPC strategies can help your brand create geographically relevant targetted campaigns that are bound to generate traffic for your website or app.
FMCG and retail marketing is a niche segment that demands specialised knowledge and experience in the latest trends applicable specifically to the industry. With over a decade of experience handling complex digital marketing projects for over a 100+ clients in verticals such as Food and Hospitality, B2B enterprises, SaaS companies, nonprofits, healthcare, education, and more, Modifyed Digital can be the ideal marketing agency for your Retail brand. 
Our in-house marketing team comprises of over 20+ expert digital marketers and strategists who can strategize, develop, and execute high-level digital marketing campaigns with the least number of iterations to help you quickly roll-out marketing campaigns on a regular basis. Reach out to one of our corporate FMCG marketing experts to help you figure out the ideal strategy for your brand.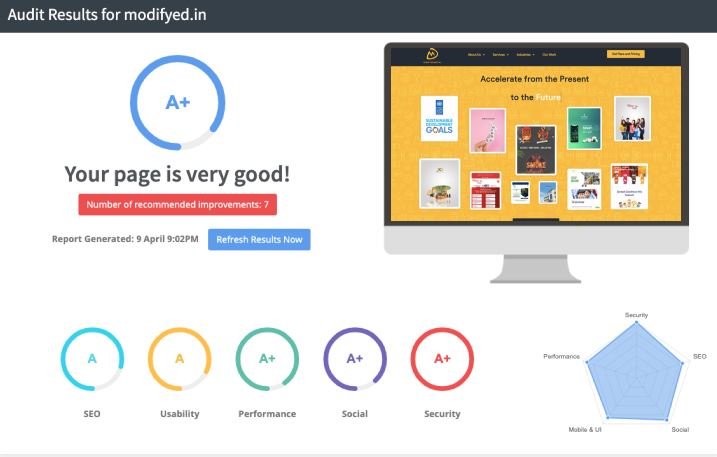 Get Your Free Strategy Session Now
Get Your Free Strategy Session Now
Yes, as long as the delivery partner provides the necessary plug-ins or information needed to link the two segments, we can develop a website for your brand.
The real question is how quickly do you want your brand to grow? If you are happy with walk-ins and word of mouth sales in a world that is quickly becoming digital-first, then you don't need a website.
We would need a minimum of two weeks to come up with a concept, create the content, and ensure execution happens seamlessly.
Industry Sectors We Work With
Contact us today for a free consultation.
Turbocharge your Education business.